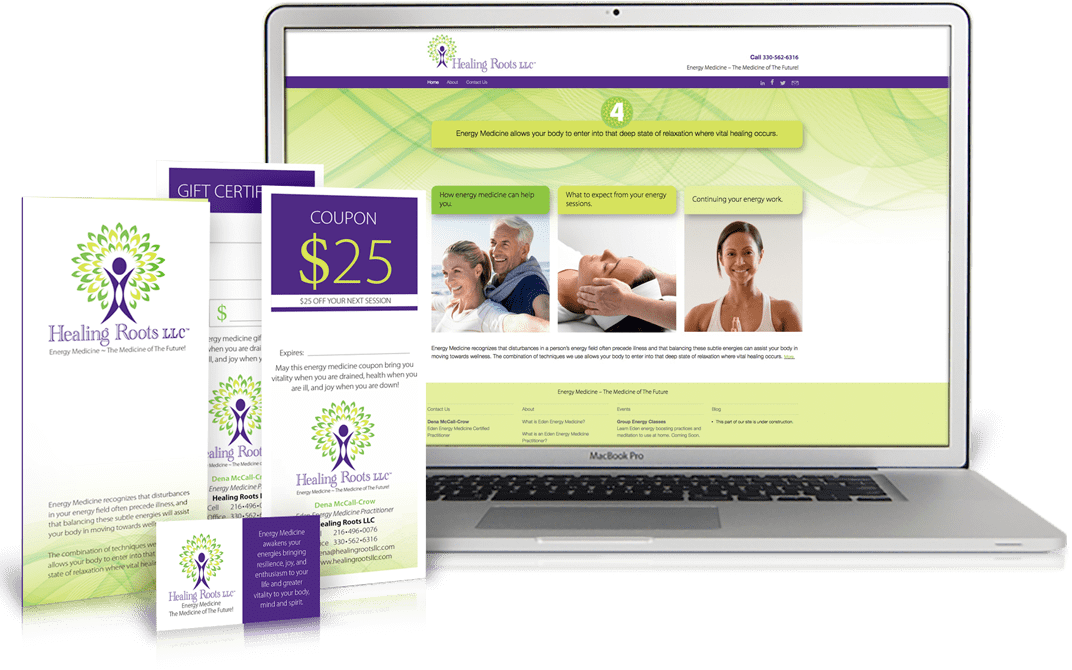 Healing Roots
Logo, handouts, website with SEO and social media integration gave this start-up everything they need to attract customers.
"Linda's team took my favorite colors and came up with a logo and graphics that were amazing. I gave several pages of copy outlining my Energy Medicine business, and they organized and condensed into precise text and graphics that highlighted the benefits of my practice to my customers. In about a month or so, I had a logo, brochure and website to get my business going. Working with Linda sure made my job much easier and she made sure I had all of the elements needed for success. I would recommend Linda and In-House Creatives to anyone starting a business or looking for better branding for their business."
Dena McCall-Crow – President, Healing Roots LLC

MPI
Healing Roots Story to come. Nus. Cus mi, sundipsamBit veri tet perum fugitiis con exere reped que commod maximagnam quo cuscienis pernatquas sandae exces eaquat que opta volorum, sam ulpa cuptaesedis dolupti dolupta plit ditaque voloria verferc itiatur, officiam haritem. De nusda et ommo dundero reicae idelignis quam.Tatum.
Il ide volor simin pedi officil luptatendis nectur, est, as rercill ecearum simodignam qui dolupta dollam, con cora quaspe con rendunto eatior autaspi ciuntium faccusam volo mo milicatatem explatquo volorec abores quo es veliquisti cusam aut omnihil maximin con cum voluptas eiumqui dis as alit venitionse aut lam ipsus quaestia nosam, desequae venimus es mo dolupta tiorae explace.